The National Advisory Forum brings together NGOs, service providers and other experts from across the UK anti-trafficking sector, and provides an opportunity to engage with Parliamentarians and policy-makers. 
The Forum offers a channel of communication which wouldn't otherwise be available, and so is a key part of HTF's effort to ensure that Parliamentarians and policy-makers are properly informed about the challenges faced by those fighting human trafficking at the front line.
To find out more about Advisory Forum meetings and participation, please, contact Euan Fraser
The organisations participating include: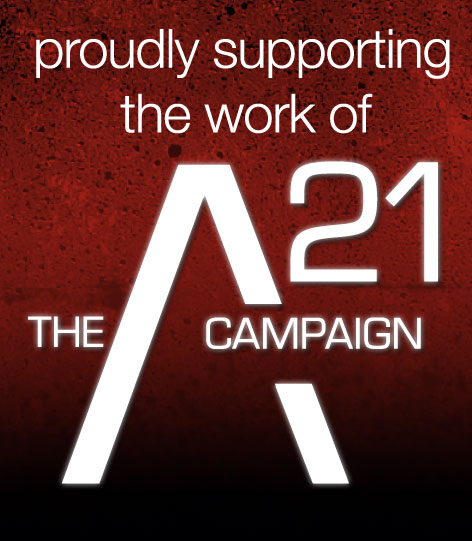 The A21 Campaign is an international charity working to abolish injustice in the 21st century by raising awareness of human trafficking and empowering local communities to fight it.
The Adavu Project aims to facilitate a local response to human trafficking, in the West Midlands and beyond.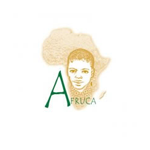 AFRUCA (Africans Unite Against Child Abuse, UK) - is an organisation concerened about cruelty against the African Child. With offices in London and Manchester it is a premier charity promoting the welfare of African children in the UK.
The Afro-Asian Advisory Service is an independent voluntary organisation based in the London Borough of Southwark providing a free specialist legal service to anyone regardless of nationality or ethnic origin.
Amnesty International is the world's largest grassroots human rights organisation, with over 3 million members and supporters around the world. The objective of the organisation is "to conduct research and generate action to prevent and end grave abuses of human rights, and to demand justice for those whose rights have been violated."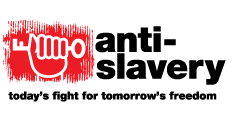 Anti-Slavery International, founded in 1839, is the world's oldest international human rights organisation and the only charity in the UK seeking to end all forms of modern slavery.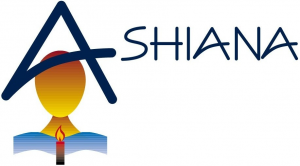 Ashiana Sheffield works to protect black, Asian, minority ethnic and refugee women, children and young people from serious harm caused by domestic abuse and forced marriage.
ATLEU is a newly established charity providing legal representation to victims of trafficking and labour exploitation
Bakhita House, run and funded by Caritas Westminster, offers practical help to the most vulnerable and traumatised victims of human trafficking, with priority given to those who, because of their immigration status, are unable to get help elsewhere.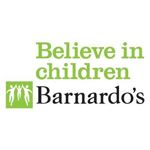 Barnardo's operates support services to victims of trafficking aged 0 to 24 years and advocates positive change to anti-trafficking legislation in the UK.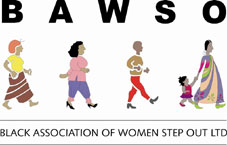 BAWSO (Black Association of Women Step Out) provides specialist services in Wales to people from black and ethnic minority backgrounds who are affected by domestic abuse and human trafficking. 
British Red Cross
has a long tradition of providing neutral and impartial assistance and seeks to provide humanitarian assistance to survivors of trafficking and exploitation who request our support. Our Refugee Support Service and Emergency Planning and Response teams provide survivors with emergency provisions, support and information.
CARE UK campaigns focus on human trafficking for sexual exploitation – tackling the demand, ensuring that people who have survived exploitation are given adequate care and protection, and raising awareness of the issue.

Children and Families Across Borders is a UK-based charity which identifies and protects children who have been separated from family members due to conflict, trafficking, abduction, migration and asylum.
The Centre for Social Justice (CSJ) is an independent think-tank established by the Rt Hon Iain Duncan Smith MP in 2004.
The Children's Society run a number of programmes across the country which deliver services to children who are victims of exploitation and trafficking.
Childreach International is an international development charity that unlocks the potential of some of the world's most marginalised children.
In Sheffield, City Hearts accommodates and supports both men and women released from sexual, labour and domestic exploitation.
The CCAT exists as a coalition of concerned citizens, faith and community groups who aim to stop the injustice of human trafficking for sexual exploitation within the London Borough of Croydon - one of the biggest 'ports' for human trafficking in the UK.
Dalit Freedom Network UK - preventing the human trafficking and modern slavery of Dalits (Untouchables), tribespeople, and others from poor and marginalised communities in India.  

Eaves is a London based charity that provides accommodation and support to vulnerable women who have experienced violence; including trafficking, domestic violence and sexual violence.

ECPAT UK(End Child Prostitution, Child Pornography and the Trafficking of Children for Sexual Purposes) campaigns against the commercial sexual exploitation of children in the UK.
Ella's Home is a safe home in London offering accommodation and support to women who have experienced sexual exploitation and trafficking.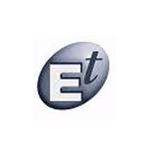 Epiphany Trust is dedicated to meeting the needs of disabled and disadvantaged children, fighting poverty by establishing self-sustaining projects, and upholding the rights of the oppressed.

Equality Now partners internationally with grassroots organisations to end violence and discrimination against women and girls, including on issues of trafficking.
Ethical Trading Initiative is a leading alliance of companies, trade unions and NGOs that promotes respect for workers' rights around the globe. It's vision is a world where all workers are free from exploitation and discrimination, and enjoy conditions of freedom, security and equity.
Focus on Labour Exploitation (FLEX) aims to improve national and international responses to trafficking for labour exploitation in all sectors.
Friendship Foundation (Pro-Prietenia) aims to increase the awareness of vulnerable people in Romania to the risk of falling victim to traffickers.

Helen Bamber Foundation works with survivors of torture, trafficking, and other forms of gross human rights violations.

HERA (Her Equality, Rights and Autonomy) provide entrepreneurship training and one-to-one mentoring support to women who have been trafficked, to encourage them to become economically independent.
The Female Prisoners Welfare Project (FPWP) is a registered charity established in 1986 to provide support for females of all ethnic origins and nationalities within the UK criminal justice system.
Hibiscus is a branch of FPWP and was set up in 1991 to address the special needs of foreign national women imprisoned in the UK.
Hope for Justice seeks to end modern slavery by rescuing victims, restoring lives and reforming society. Its investigators identify victims and work with police to remove them from exploitation. Trained case workers help victims post-rescue to access housing, employment and specialist medical and legal support, and help survivors through the criminal and civil justice processes. Hope for Justice also trains other professionals to spot the signs of modern slavery, and works with businesses to protect their supply chains. 

Housing for Women is dedicated to providing homes for women living in London who are in the greatest housing need especially those rejecting domestic violence and other forms of violence.
The Joseph Rowntree Foundation aims to identify the root causes of poverty and injustice.

International Justice Mission UK rescues victims of slavery, sexual exploitation and other forms of violent oppression and provides them with aftercare, and then works to prosecute the perpetrators and promote functioning public justice systems.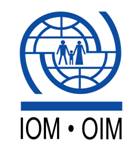 The International Organization for Migration is the leading international organization promoting humane and orderly migration for the benefit of all by working with migrants, governments, and partners worldwide. IOM Mission in the UK
Justice For Domestic Workers is a self-help-group run by and for domestic workers. J4DW campaign for support, equality, justice, rights and dignity for migrant domestic workers in the UK.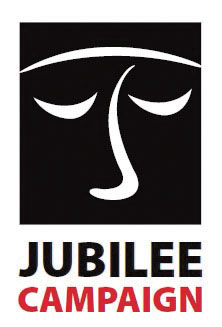 Jubilee Campaign combines effective lobbying with transformational charitable action for children at risk.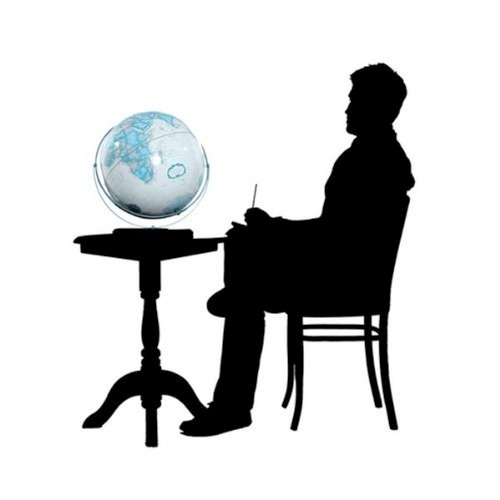 Just Enough UK is an educational charity working together with the Metropolitan Police service amongst other organisations to provide educational services to children on the problems associated with trafficking and slavery

Kalayaan gives advice and practical support to migrant domestic workers and helps them to campaign and raise their voices to policy makers.

Love146 combat child sex slavery & exploitation and helps survivors.
Marginal Voices is an original theatre project initiated by Odanadi UK, created for women who have been trafficked into prostitution and domestic slavery

The Medaille Trust provides support services and accommodation to victims of trafficking, and advocates better policy to combat trafficking and care for its victims.

Migrant Helpline provides a variety of services to distressed foreign nationals across the UK, including victims of trafficking.
Migrants' Rights Network is a UK-based NGO working and campaigning in support of migrants in the UK.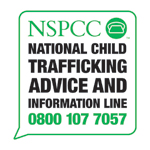 The NSPCC National Child Trafficking Advice and Information Line is a specialist child protection service for any professional working with children who may have been trafficked into the UK.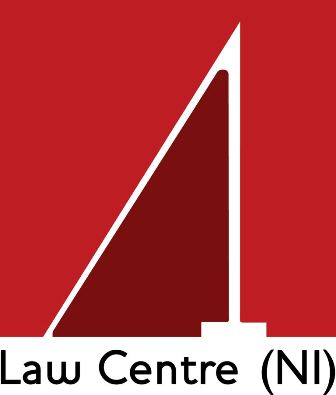 The Northern Ireland Law Centre promotes social justice and provides specialist legal support for organizations and disadvantaged individuals, including victims of human trafficking.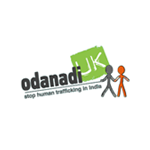 Odanadi UK believes that no human being is for sale: we rescue and rehabilitate people affected by human trafficking; bring traffickers to justice; and empower at-risk communities.
OXCAT is an Oxford based community group, representing various Oxfordshire Churches, which has joined the fight against modern-day slavery.
The Passage's mission is to provide resources which encourage, inspire and challenge homeless people to transform their lives. 
Eaves' Poppy Project was set up in 2003 to provide high-quality support, advocacy and accommodation to trafficked women.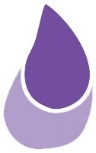 Purple Teardrop Campaign raises awareness of women and girls trafficked into sexual exploitation and fund-raises to support rescued victims.
Red Light Campaign aims to foster empathy and understanding about the suffering caused by human trafficking and to help survivors of trafficking through pragmatic means and effective philanthropy.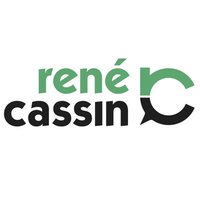 René Cassin is a human rights charitable organisation that uses Jewish historical experience and positive Jewish values to campaign and educate on universal human rights.
Sandwell Women's Aid has for the last 25 years offered refuge, support and counselling to victims of domestic abuse and sexual violence.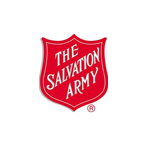 The Salvation Army manages the UK government's £2 million a year contract to support victims of trafficking through a supply chain of organisations who together with us provide a service from the moment of referral.
Shiva Foundation is a coproate foundation dedicated to using its resources, skills and networks to create a bold new movement to end human trafficking and slavery. A movement about collaboration not competition, engagement not blame and systemic change across institutions. 
Sport For Freedom unites through the positive power of community and sport to bring freedom from human trafficking and modern slavery through action, education and rehabilitation
Soroptimist International - Women's service organisation, working to improve the lives of women and girls.

STOP THE TRAFFIK is a global grassroots movement that prevents human trafficking through campaign-driven community action.
Stronger Together a multi-stakeholder initiative aiming to reduce human trafficking, forced labour and other hidden third party exploitation of workers. Stronger Together provides guidance, resources and a network fpr employers, labour providers, workers and their representatives to work together to reduce hidden labour exploitation.
Thames Reach is a London- based charity helping homeless and vulnerable people to find decent homes, build supportive relationships and lead fulfilling lives.
The Trauma Recovery Centre exists to help children recover from trauma, by facilitating recovery for children and young people as they process trauma, and support them as they piece their lives back together until wholeness can be found.
Touch 1000 lives is a charity aimed to support improving children's lives in urban slums in India and the Philippines, by partnering with individuals and organisations to see lives changed.
The Two Little Girls is a three minute animated film spearheading an anti sex-trafficking campaign in East Europe that began in January 2009 and will continue into 2014.
The Sophie Hayes Foundation's  mission is to raise awareness about, and support survivors of, human trafficking and modern day slavery.

Unchosen - Using film, with exhibitors and Q&As, we aim to expose traffickers and rescue victims. To find out more about Unchosen watch the  video.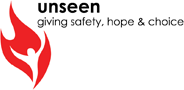 UNSEEN  is a charity established to disrupt and challenge human trafficking at all levels. Specialists in survivor care, prevention, training and consultancy work.
Voice of Freedom supports women who have escaped trafficking as they speak about their lives and future plans through photography and text. The goal of the project is to make space for women to speak, on whatever subject and from whatever perspective they choose. Their stories show the human side of an increasingly pressing global issue. By speaking out about their experiences the women find strength, and play an active role in challenging the continued exploitation and enslavement of human beings. 
Walk Free is a movement of millions of people everywhere, fighting to end one of the world's greatest evils: modern slavery. 
The West Midlands Anti-Slavery Network exists for active front line practitioners and specialists, from both Statutory and Non-Statutory sectors, who may encounter trafficked men, women or children through the work they do.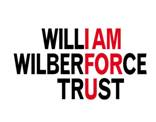 The William Wilberforce Trust provides follow on support for the women who have been trafficked into sexual exploitation and are living independe
Women at the Well is a women-only drop-in centre in Kings Cross dedicated to supporting women with a complex range of needs relating to street based prostitution, offending & anti-social behaviour, problematic drug and alcohol abuse, rough sleeping and trafficking.